Has your pup gone past the BASICS?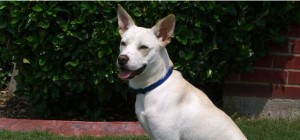 Well, this BEYOND BASICS Intermediate Class is for you – you will be building on the skills and knowledge that you have already mastered with your dog – perfecting those sits, incredible stays, building trust with your partner where they are working with you even when there are all sorts of distractions going on – building towards reliability.
We use the park because we want to train in the "Real World" where there is always something going on – someone on a skateboard, jogging, running, another dog, squirrel!! etc….
This is a 7 week course that will include revision of your basic skills as well as learning new training games and techniques, we also add a few tricks in there – just for FUN.
– IF you haven't completed either Basic Obedience or Puppy Classes with us, just be sure you have spoken to one of our trainers before attending this class.
Location: 2800 S. Pipeline Rd., Euless, TX 76040
COST: $240 – if you have already completed either Beginner classes or Puppy Classes with us – there is a 15% discount on this class.
Come along and have some FUN!! 🙂
*Note an evaluation may be required to join this class if you haven't previously attended.