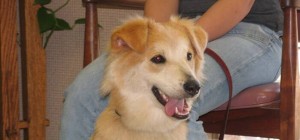 FOR DOGS AND PUPPIES 5 MONTHS & OLDER
This is a 7 week course, once class per week. The first class is without your dog so we can talk about your training goals, training techniques and what to bring to class. We will teach you how your dog communicates their needs to you and how your actions and reactions effect their behavior.
During these classes, you will learn to work with your dog on basic obedience – focus, sit, down, wait, stay, come (when called) leave it/drop it and how to walk nicely on the leash. We also address any problems you may be having at the house & discuss health issues and how to avoid them.
These classes are designed to teach you how to understand & communicate with your dog, building your relationship on mutual love, trust and respect.
Cost: $240
* These classes are not for dogs that have already shown aggression or reactivity when around other dogs without clearance from our trainers.