FOR DOGS AND PUPPIES 5 MONTHS & OLDER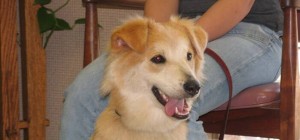 Spring Classes:
Because we understand that it is difficult to commit to a 7 week course to train, we are pleased to announce our OPEN ENROLLMENT classes – you still come to 7 classes however, it's when your schedule allows – WE WANT OUR OWNERS TO BE SUCESSFULL TOO 🙂
During these classes, you will learn to work with your dog on basic obedience – focus, sit, down, wait, stay, come (when called) leave it/drop it and how to walk nicely on the leash. We also address any problems you may be having at the house & discuss health issues and how to avoid them.
These classes are designed to teach you how to understand & communicate with your dog, building your relationship on mutual love, trust and respect.
Through a series of educational games we also teach you how your actions and reactions affect your dog's behavior!
Cost: $175.00
The following is a list of scheduled classes, locations and times:
Due to circumstances beyond our control – these classes have been suspended – we are hopeful that they will commence again in the next few weeks – please check with us.
*   These classes are not for dogs that have already shown aggression or reactivity when around other dogs without clearance from our trainers.